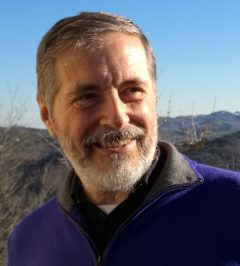 Marco Lorenzoni is a senior evaluator of public policies, legislation, programmes, organisations and projects.  His areas of expertise include ex-ante, on-going, final, ex-post and meta-evaluations in different domains and policy areas.
He has conducted evaluations (often in team leader's role) for the European Commission (13 different Directorates-General), the Council of Europe, the Organisation for Security and Cooperation in Europe –OSCE, the UN Democracy Fund –UNDEF, the Internet Corporation for Assigned Names and Numbers -ICANN, the European Agency for Safety and Health at Work –OSHA, the European Monitoring Centre for Drugs and Drug Addiction –EMCDDA, the International Finance Corporation –IFC, the UN Conference on Trade and Development –UNCTAD, the UN Industrial Development Organisation –UNIDO, the EU Delegation to China, the Luxembourg Ministry for Foreign and European Affairs, the Czech Ministry for Education Youth and Sport,
the Czech Ministry for Labour and Social Affairs and other private and public bodies. He has supervised and quality assured evaluation work for the European Commission, the Council of Europe, Norad, DFID, the UN Secretariat, WFP and LuxDev.
Recently he was Team Leader at the Evaluation Support Service, a Technical Assistance to DG International Partnership (INTPA, previously DEVCO) of the European Commission and stepped down in February 2022 to resume direct evaluation work.  He promoted global initiatives such as Evaluation in Hard-to-Reach Areas, Disseminating Evaluation and Evaluation in Crisis (available here).