NESE Advisory Board Chair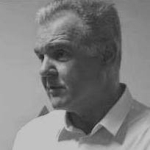 From MEN – Macedonian Evaluation Network
Mr. Vlatko Danilov is more than 20 years experienced management consultant, activist and promoter of M&E. He is Char of MEN (Macedonian Evaluation Network) and active member in WBEN (Western Balkans Evaluation Network). He is also manager of private consulting company BASME Consulting and Training in North Macedonia.
He has extensive experience in working with public administration, strategic planning, budgeting, M&E, functional analysis and has implemented several projects for design and implementation of M&E systems in public administration.
He is active in popularization of M&E, raising evaluation culture and strives for increased use of evaluation in everyday decision making process.
He is also active in international relations in evaluation and tries to connect different players in evaluation in order to promote evaluation concept.
NESE Advisory Board Members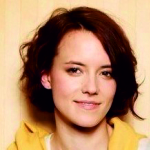 From EES – European Evaluation Society
Ms. Weronika Felcis has been a member of the Polish Evaluation Association since 2014 and was its president in 2014-2016. Author of scientific publications in the field of evaluation (mainly on country evaluation culture and evaluation use), program director of the 1st Polish Evaluation Congress bringing together evaluations from different sectors and fields. For years she is devoted to building networks enabling the evaluation environment in Poland and CEE region. She is a member of the European Evaluation Society since 2014, where she was a part of Working Group which formed and co-piloted the Voluntary Evaluator Peer Review. She is also a member of the TWG's Sustainable Development. She was PES representative in coordinating the Network of Evaluation Societies in Europe (NESE) for 2016-2018 and currently she is also a Secretary of IOCE.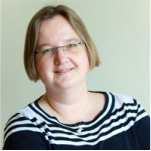 From DeGEval – Society for Evaluation (Austria, Germany, Switzerland)
Ms. Angela Wroblewski is a senior researcher at the Institute for Advanced Studies (IHS) in Vienna. She is a trained sociologist and has a background in the field of Gender Studies in Academia, including evaluations of equality policies and women-only programs. Currently she coordinates the structural change project TARGET – Taking a reflexive approach to Gender Equality for Institutional Transformation. Within TARGET she is also responsible for the evaluation of the implementation of gender equality plans in seven institutions. Furthermore she is involved in the H2020 GENDERACTION project were she is responsible for the monitoring of the implementation of gender quality policies at national level.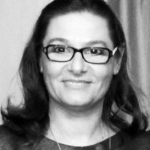 From HES – Helenic Evaluation Society
Dr. Tina Orfanidou is a Biophysist, Managing Director of K&O Advisory Services SA, Secretary General of the Hellenic Evaluation Society and Chair of ELESMA.
Dr. Orfanidou has extensive experience and knowledge in the organisation and operation of public and local administration, the design and implementation of integrated strategic and operational planning, R&D projects.
She is an evaluation expert, expert in HR and ESF, in the management and technical support of projects funded by the EC, in local administration, in education, long life learning, equal opportunities, employment, youth, social inclusion and training.
She has undertaken numerous studies and projects and participated in several Congresses as key speaker with more than 40 presentations, publications & scientific papers.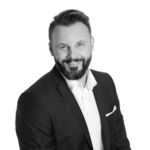 From NES – Norwegian Evaluation Network
Mr. Stiberg-Jamt is the CEO of Oxford Research AS in Norway. He has been at Oxford Research since 2005. Prior to his involvement in Oxford Research Stiberg-Jamt was employed at Agder Research for 7 years. As a both project manager and project participant, mainly working with strategic development of institutions, Stiberg-Jamt has built an extensive experience in evaluations and assessments. Stiberg-Jamt is educated in Planning, Political science and Organisation and Management subjects, all at higher level. Regional development and institutional capacity building has been the thematic focus of his work, while quantitative methods often have been the main platform. For the last 4 years Stiberg-Jamt has been member of the board at The Norwegian Evaluation Society. In 2018 Oxford Research arranged and Stiberg-Jamt hosted the annual National Evaluation conference for the Norwegian Evaluation Society.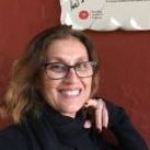 From APROEVAL –  Iberian Association of Professional Evaluators
Ms. Aida El Khoury de Paula has worked as an independent evaluator/researcher since 2014. She coordinates the TWG Professionalization of Evaluation at the Iberian Association of Professional Evaluators / APROEVAL, being one of its founding members (2014). She was a manager in the Ministry of Health in Brazil. She has been a core member of the Voluntary Evaluator Peer Review /VEPR Working Group since 2015.  She has a PhD in Social Sciences, Master´s degree in Sociology and a Master on Evaluation of Programmes and Public Policies (Madrid/Spain, 2014).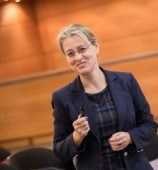 From PES –  Polish Evaluation Society
Ms. Monika Bartosiewicz-Niziolek has several years of experience in conducting evaluation, mainly in the area of ​​education and social policy. She conducted several dozen evaluations of projects/ programs and has experience in commissioning and supervising of evaluation, providing consulting services and leading of trainings in the field of evaluation and social research. Monika is the author of several publications on evaluation and reviews. She is a Vice-president of the Polish Evaluation Society, a member of the Evaluation Steering Group of Operational Program POWER, a mentor, certified reviewee and reviewer (in progress) of the European Evaluation Society, and a member of the NGO Trainers' Association.