We have the pleasure to announce that during the Biannual NESE meeting held remotely, on the 20 May, a new NESE Advisory Board was formed for the period 2021-2023:
NESE Advisory Board Chair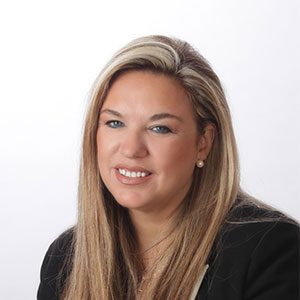 From HES – Helenic Evaluation Society
Prof. Vivian Boufounou
Dr. Paraskevi Boufounou is Assistant Professor of Development Finance at the Department of Economics, National and Kapodistrian University of Athens. She is the Coordinator of the MBA Strategic Management and Competitivess, offered by the Dept. Of Economics-NKUA. Prof. Boufounou holds an Honours First Class Bachelor Degree in Economics from the National & Kapodistrian Univ of Athens (scholarship during studies), a Master of Philosophy (M.Phil) in Economics from the Univ of Dundee (UK) and a Ph.D in Economics with High Distinction from the National & Kapodistrian Univ of Athens (teaching assistant scholarship during Ph. D. studies). She has as a wide range of Academic experience teaching in various Greek and Foreign Universities at both undergraduate and postgraduate level (M.B.A. Strategic Management and Competitiveness M.A. BankingHOU, M.Sc Mathematical Modelling in Cotemporary Sciences and Economics- NTUA, ect). She has a significant research experience working with Greek and International public and private research Institutions and Universities and has numerous publications. Her teaching and research interests are focused on the fields of development finance, business strategy with special emphasis on economic transformation and development strategy, supply chain finance, business and management strategy development, innovative financial instruments for development (crowdfunding, green bonds, etc), financial systems for optimizing managerial efficiency, upgrading investment environment and speedingup investment implementation, cost-benefit analysis for socio-economic evaluation of investment decisions and policy measures. Further to her academic interests, Prof. Boufounou has a long standing career (more than 30 years) in the Banking/Financial Sector, during which she was appointed top executive managerial positions, both in private and public sector, embracing the full spectrum of financial services, indicatively including: President of "Invest in Greece" (the official agency of the Greek state, under the auspices of the Ministry of Economy and Development, to promote investment in Greece, to attract FDIs and to propose legislative changes towards upgrading Greece's attractiveness as an international business partner), Senior Economic Advisor to the Chair of the Board of "National Bank of Greece" and to the "Chair of the Hellenic Bank Association", Special Economic Advisor to the "Minister of Economy, Development and Shipping", the "Minister of Interior" and the Secretary General of the "Ministry of Finance" in Greece, General Manager of the "Commercial Leasing" (subsidiary of Commercial Bank of Greece), Director of "Commercial Securities "(subsidiary of Commercial Bank of Greece), senior executive of the Strategic Planning Department of the "Commercial Bank of Greece"
NESE Advisory Board Co-Chair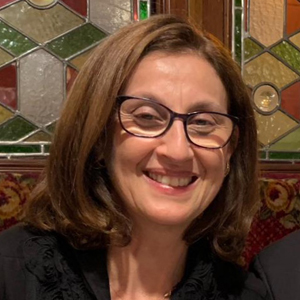 From APROEVAL- Iberian Association of Professional Evaluators
Ms. Aida El Khoury de Paula
Freelance professional evaluator and researcher, Ph.D. in Social Sciences, Master´s in Sociology, Master´s in Evaluation of Programmes and Public Policies. During the last two decades, she has worked on the health and education fields in different countries (Lebanon, France, Brazil), and as a consultant in public administration at the Ministry of Health, Brasília, Brazil. Since 2013, Aïda has been working as evaluator in social protection and social integration of people in multi-cultural and vulnerable contexts and situations. In 2014, she joined the Iberian Association of Professional Evaluators – APROEVAL, Madrid, Spain. In 2017 she found and has since coordinated the Thematic Working Group – TWG "Professionalization of Evaluation" at APROEVAL which have developed and published a set of guidelines on good practices to carry out quality evaluation in 2019. Since 2016 she has represented APROEVAL at the NESE and became a member of the Advisory Board in 2019. She has been a member of EES / TWG4. "Professionalization of Evaluation" and participates, on behalf of APROEVAL, in the current TWG4 Strategic Plan.
Currently Aïda is president of the Iberian Association of Professional Evaluators – APROEVAL for the period 2021-2023.
NESE Advisory Board Members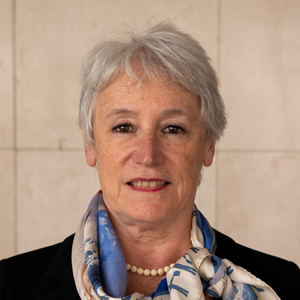 From EES – European Evaluation Society
Ms. Danièle Lamarque
Former member of the French Court of Auditors and the European Court of Auditors, Daniele Lamarque has contributed to develop program evaluation in France and abroad by participating in the French official Councils set up after 1990 and by promoting evaluation in the Supreme Audit Institutions. She is a member of the editorial committees of Politiques and management public, Evaluation, and editor in chief of Gestion et Finances publiques. She has published 2 books on evaluation and a number of articles related to evaluation, audit and public management. She has experienced audit, evaluation and related issues of quality control at different levels: local (by chairing 2 regional audit units in Rouen and Marseille), national and European. Member and vice-president (2018-2020) of the French evaluation society, she is currently president (until end of 2021) of the European Evaluation Society.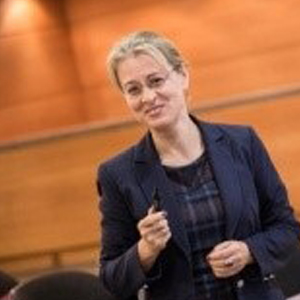 From PES –  Polish Evaluation Society
Ms. Monika Bartosiewicz-Niziolek
Monika Bartosiewicz-Niziolek is a graduate of Ph.D. studies at the School for Social Research of the Institute of Philosophy and Sociology of the Polish Academy of Sciences, Postgraduate Evaluation Studies at the University of Warsaw, and Train the Trainer course at the NGO Trainers' Association. She gained her first experience in conducting evaluations in the mid-1990s by participating in international projects. As the owner of Evaluation Research Lab, and then as an independent researcher, she evaluated several dozens of various projects/programs in cooperation with public administration, universities, NGOs, and institutions working mainly in the field of education and social policies. She has experience in commissioning and supervising the evaluation process, along with providing consultancy in this area. She is an author and a co-author of more than 100 evaluation reports, and over 20 publications and reviews on evaluation. Monika serves as the President, training coordinator, and trainer of the Polish Evaluation Society (PES), and conducted several dozen courses and workshops on evaluation (above 1,500 h). She is a member of the NGO Trainers' Association, a member of the Evaluation Steering Group of the Operational Programme Knowledge Education Development, a certified reviewee, and a reviewer (in the training process) of the European Evaluation Society, and a Council Member of International Evaluation Academy (Evaluation Training Working Group).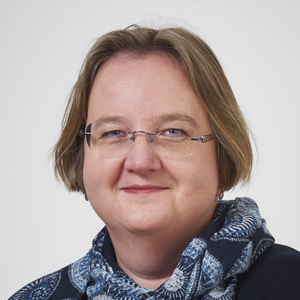 From DeGEval – Society for Evaluation (Austria and Germany)
Ms. Angela Wroblewski
Angela Wroblewski is a senior researcher at the Institute for Advanced Studies (IHS) in Vienna. She is a trained sociologist and holds a PhD in social sciences from the University of Vienna. She has a background in the field of Gender Studies in Academia, including evaluations of equality policies and women-only programs. Currently she coordinates the structural change project TARGET – Taking a reflexive approach to Gender Equality for Institutional Transformation. Within TARGET she is also responsible for the evaluation of the implementation of gender equality plans in seven institutions. Furthermore, she is involved in the H2020 GENDERACTION project where she is responsible for the monitoring of the implementation of gender quality policies at national level. Angela has been active member of the DeGEval since 2005. She has been founding member and coordinator of the working group gender mainstreaming within the DeGEval till 2019. Since 2019 she is member of the DeGEval board.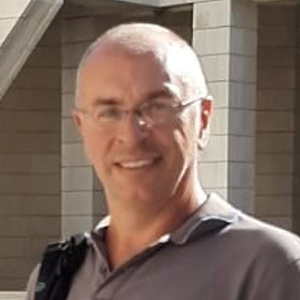 From AIV –  Italian Evaluation Association
Mr. Nicola Orlando
MSc in Economics at Catholic University of Milan. Senior researcher at IRS Labour Market and Productive Activities Research Unit (in Milan, Italy). Member of the National Board of the Italian Evaluation Association (Associazione Italiana di Valutazione – AIV) for the period 2020-2023. Expert in monitoring labour market and assessing labour market policies. Experience in comparative research projects in labour economics (with particular care to labour market transitions, human resources quality and working conditions), in evaluating and monitoring employment service activities and labour market policies (also aimed at disadvantaged targets, in particular at people with disabilities), and ESF as well as ERDF national programs and policy. Ability to handle and access National and European datasets — especially in relation to labour market micro-data, demographic data, and gender statistics — as well as to the matched employer- employee dataset. Expert in analysis of quantitative data, also with the support of econometrics methods and in a gender prospective.