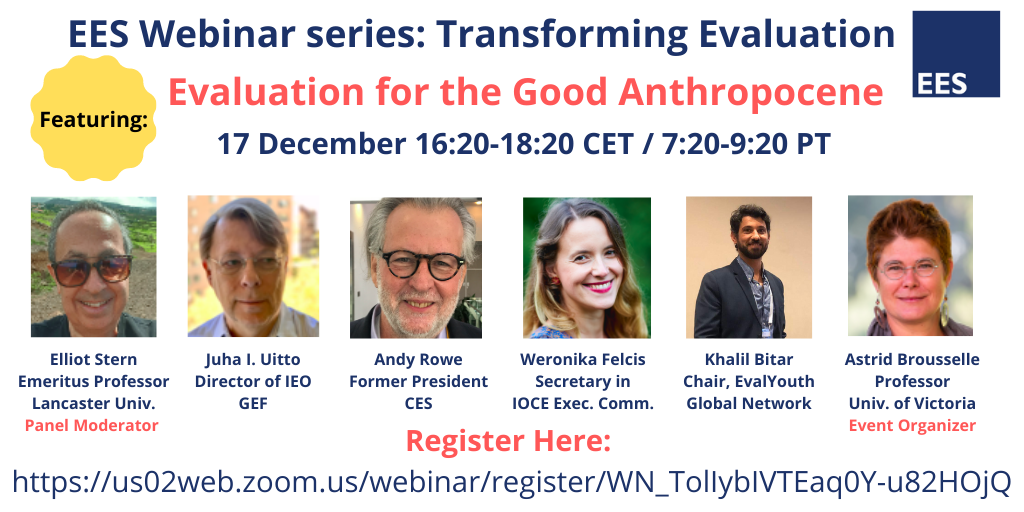 EES is launching its transforming evaluation series with an online panel on 17 December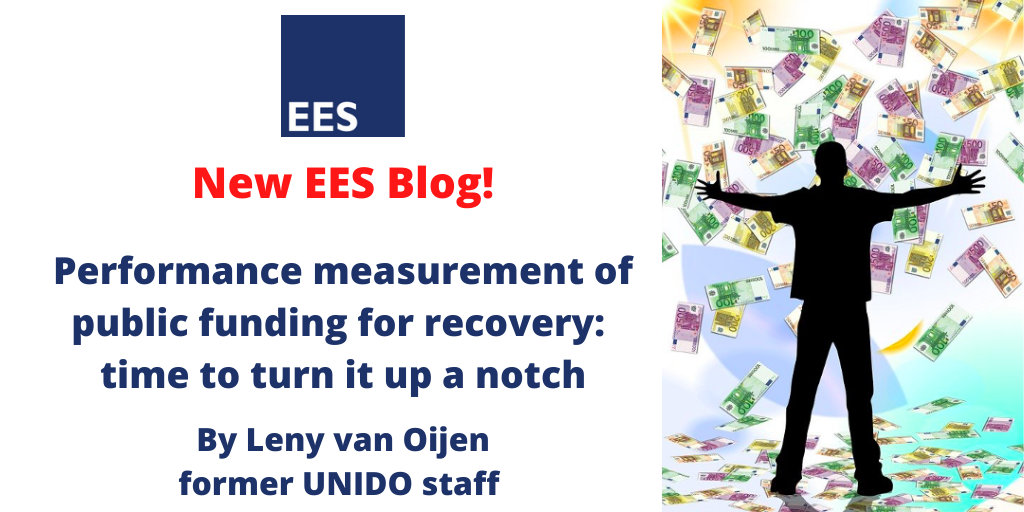 New EES Blog:
Performance measurement of public funding for recovery: time to turn it up a notch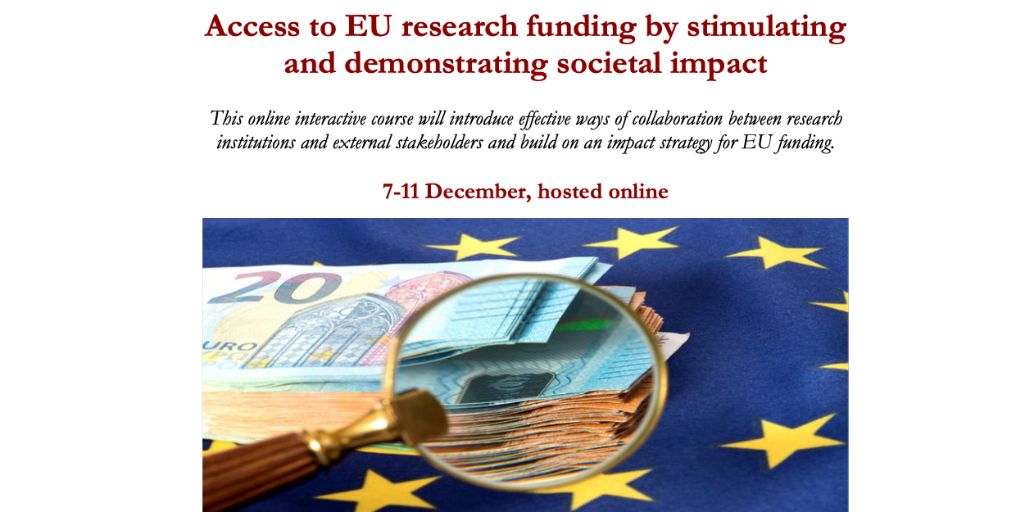 Discount for EES members to attend online course "Access to EU Research Funding by Stimulating and Demonstrating Societal Impact" by AESIS.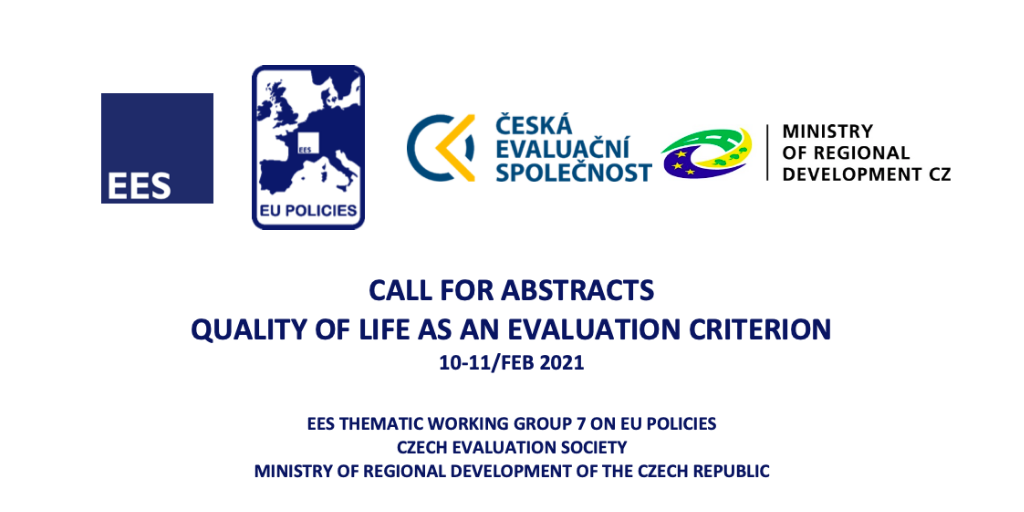 EES' TWG 7 on EU Policies is accepting abstracts for its first workshop.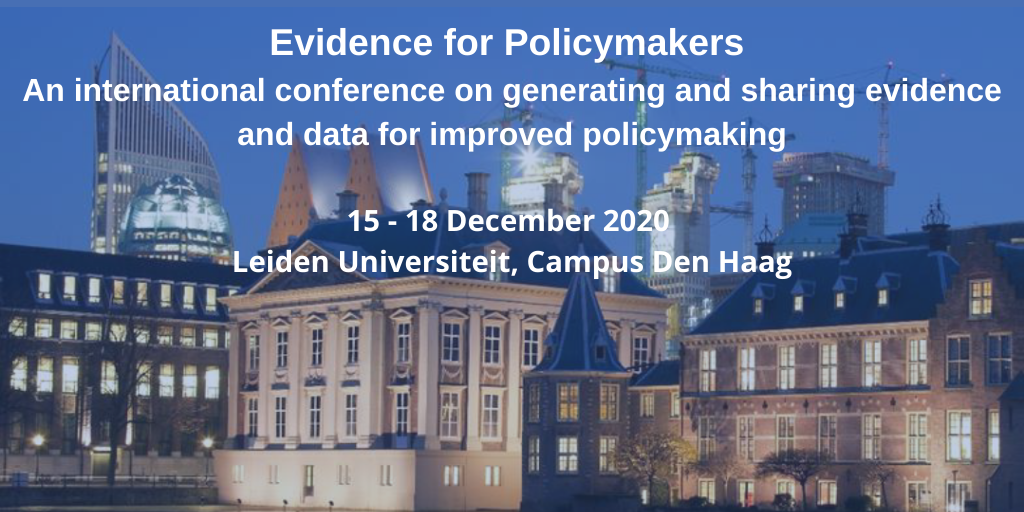 EES members get a discount to virtually attend the Evidence for Policymakers conference hosted by ScienceWorks.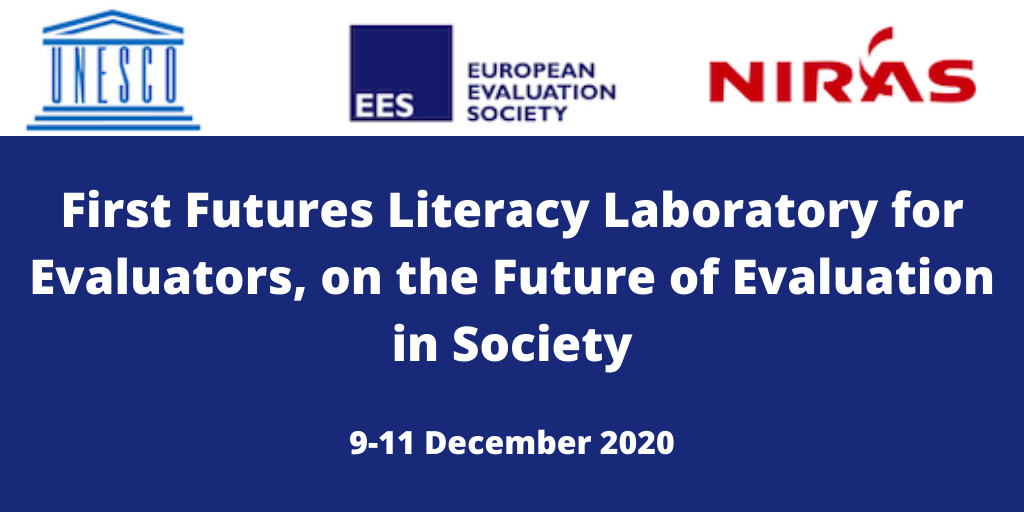 About EES
The EES was initiated in 1992 and registered in 1996 as a non-profit association. The first official board was elected in autumn 1995 and started its work in January 1996. Since the start of the Society, it has organized thirteen biennial conferences in as many European countries.
The mandate of the European Evaluation Society (EES) is to stimulate, guide and promote the theory, practice and utilization of evaluation in Europe and beyond.

2020 EES Annual General Meeting (AGM)
AGM will take place on Monday, 14 December 2020, from 17:00-18:30 CET. For more information click here.

Join the evaluation community with its platforms that connect relevant disciplines, partners and sectors and encourage knowledge exchange, good practice dissemination, professional
co-operation and bridge building.

Do you wish to explore a special evaluation domain or topic and share common interest with other EES members?

Get involved with the Evaluation community via submitting
a blog, contribution to EuropEval Digest or other.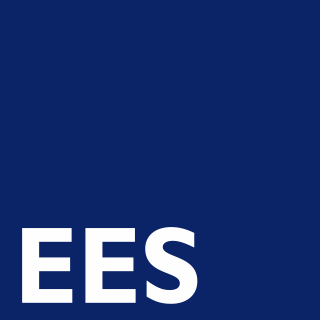 Resources on Evaluation and Covid-19
In light of these unprecedented times with the outbreak of Covid-19, we are all having to adapt our daily lives and practice social distancing. Even once the pandemic is over, many sectors will continue to have to adjust their ways of working.
What Elinor Ostrom Teaches Us About Avoiding the 'Tragedy of the Commons' in Delivering the Public Interest in the Post COVID-19 World
Resources on Evaluation and Covid-19