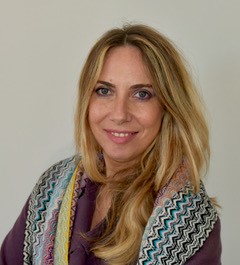 Mita Marra is an Associate Professor of Political Economics at the University of Naples in Italy and Visiting Professor of Comparative Public Policy at the Trachtenberg School of Public Policy and Public Administration of the George Washington University (2016-present). She also taught in The World Bank's International Program in Development Evaluation Training (IPDET) at Carlton University (Canada) (2014-2016) and at Maastricht University in 2006.
Her current research interests revolve around the evaluation of performance-based governance systems within public sector specifically regarding university's third mission and innovation ecosystems and museums and cultural heritage sites. Her researches also concern the assessment of human and social development policies for gender equality.
She has consulted with the World Bank (1998-2005), the United Nations (2008 and 2020-present) and the European Commission (2014-present) on the evaluation of institutional development programs, gender equality and the use of evaluative information in decision-making processes.
She holds a BA in Economics from the University of Naples (1995), a Masters in International Relations and Development from Johns Hopkins University (1998) and a PhD in Public Policy from George Washington University (2003).
She has published more than 50 articles in Italian and international peer-reviewed journals such as American Journal of Evaluation, Evaluation, Systems Research and Behavioral Science and European Urban and Regional Studies. The 2017 monograph that translates from English as  "Evaluating evaluation. Compliance, ambiguities and learning in the Italian public administration" won the 2018 European Court of Auditors award for the best research on auditing in the public sector. 
She is Editor in Chief for the international peer-reviewed journal Evaluation and Program Planning (2015-present) and Past President of the Italian Evaluation Association (AIV, 2013-2017).